Rediscover Utah Lake
You're just minutes away from a day on the water!
Many local residents don't realize that they live only minutes from a jewel of a natural resource — Utah Lake! Here at Lindon Marina we are dedicated to providing beautiful and safe access to the lake for boaters, fishermen, water sports enthusiasts, and those who just may want to enjoy the view. Come out and join us for a day on the lake today!
Launch Immediately
Dual boat ramps + ample parking = no waiting
Water access all season long, in high and low water
Plenty of room to maneuver trailers, even on busiest days
Sheltered harbor for smooth launches
Why haul when you can rent?
Ready for fun anytime, right at the shoreline
What better way to get to know Utah Lake than to serenely paddle along her shores? We currently offer paddleboard, kayak, and canoe rentals right at the water's edge – no need to rent somewhere else and transport. Getting out on the water has never been so easy or affordable, and going out on the lake for a few hours is always a great family activity! (Group rates for groups of over 25 may be available)
Paddle Board
Kayak
Canoe
Pedal boat
Relax on the grass or in the sand
Room for the whole family to play, even if you don't want to get wet
Sandy Beaches
Grassy Parks
Picnic Tables
Restrooms
General Store
BBQ Grills
Take back your driveway
Leave your toys with us long-term, close to the action
Is parking your boat or RV in your driveway getting old? Store it here with us! We currently offer 120 outdoor secured dry storage spaces for trailers, boats, RVs, and water toys of all kinds. We can accommodate all shapes and sizes, including extremely large units. We offer month-to-month contracts and discounted rates for 12 month contracts. (Call for availability)
Fully fenced and secured
Boats
Trailers
Personal Watercraft
RVs
Campers
Make your home on the water
No need for trailers when your boat lives on the docks
Tired of launching your boat every time you take it out? Lindon Marina offers 18 convenient slips on our secure dock so that your boat never has to leave the water.
Please call us to check for slip availability for 2016.
Fee schedule
Season Pass – $80
Camping – $12 per night
Boat Launch – $8 per day
Day Use  – $5 per day
Walk In – $2 per day
Slip Rental – $450/year
How to get here
Just off the freeway in the north-east corner of Utah Lake
4400 W. Vineyard Road
Orem, Utah 84058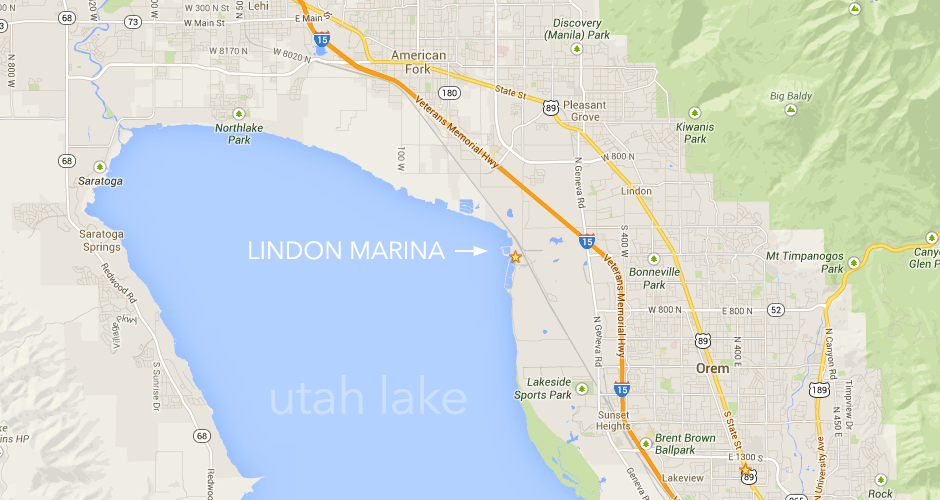 Check the forecast
Make sure it's not snowing first, unless you're into ice fishing…
The location could not be found.
We're here to help
Call for more information or to make reservations
801-980-1104
[email protected]