Rediscover Utah Lake
You're just minutes away from a day on the water!
Many local residents don't realize that they live only minutes from a jewel of a natural resource — Utah Lake! We are dedicated to providing beautiful and safe access to the lake for boaters, fishermen, water sports enthusiasts, and those who just may want to enjoy the view. Come out and join us for a day on the lake today!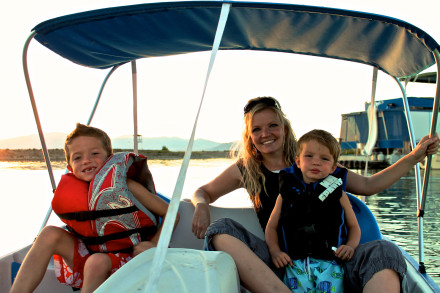 Launch Immediately
Dual boat ramps + ample parking = no waiting
Water access all season long, in high and low water
Plenty of room to maneuver trailers, even on busiest days
Sheltered harbor for smooth launches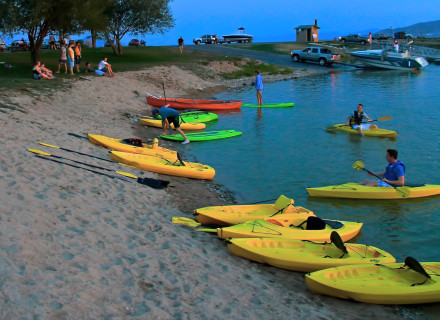 Why haul when you can rent?
Ready for fun anytime, right at the shoreline
We currently offer paddleboard, kayak, canoe, pedal boat and sailboat rentals right at the water's edge – no need to rent somewhere else and transport. Getting out on the water has never been so easy or affordable, and going out on the lake for a few hours is always a great family activity!
Paddleboard
Kayak
Canoe
Pedal boat
Sail boats
Make a Reservation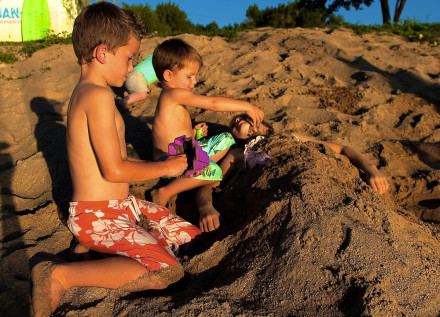 Feel the sand between your toes
Room for the whole family to play, even if you don't want to get wet
Sandy beaches
Grassy parks
Picnic tables
Restrooms
General store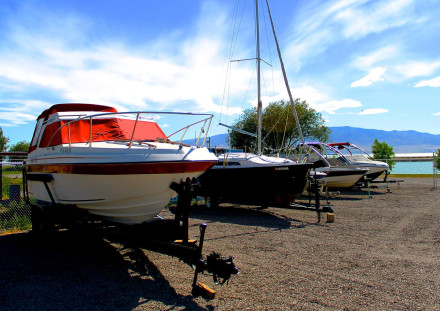 Take back your driveway
Leave your toys with us long-term, close to the action
Is parking your boat or RV in your driveway getting old? Store it here with us! We currently offer 120 outdoor secured dry storage spaces for trailers, boats, RVs, and water toys of all kinds. We can accommodate all shapes and sizes, including extremely large units. We offer month-to-month contracts and discounted rates for 12 month contracts. (Call for availability)
Fully fenced and secured (on site caretaker resides there)
Boats
Trailers
Personal watercraft
RVs
Campers
Signup for long-term storage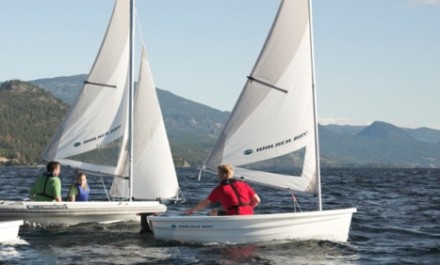 Learn to Sail!
New Walker Bay Day Sailers for Rent: 2-3 adults with Main and Jib sail
Lindon Marina has four Walker Bay 10 foot Sail Boats which hold up to two adults each.  Perfect if you are just learning to sail or for a half or full day date.    The cost is $25 for the first hour and $10 for each additional hour.  Walker Bay Sail Boats can be rented without experience.
We also offer larger (14 footers) Day Sailors which hold between four to six adults and are $35 for the first hour and $15 each additional hour with a minimum $50 (two hour sail) per sail.   You must have at least one person qualify for use or have at least one lesson before sailing.  Please see our reservation page for more details.
And if you are really serious about learning to sail inquire about our new Yacht Club!  Use of 17 different types of sailboats and lessons and help showing how to use each of the sailboats!
Sunset Sailing
Reserve an evening sailing
We now offer Sunset Sailing cruises.   An evening sailing with one of our experienced Captains and crew.  For special occasions ask about our Dinner Cruise.   Call to reserve an evening of sailing.  801-980-1104.
Make your home on the water
No need for trailers when your boat lives on the docks
Tired of launching your boat every time you take it out? Lindon Marina now offers 75 convenient slips on our secure dock so that your boat never has to leave the water.
Please call us to check for slip availability
Fee Schedule
Pay at the gate, we take Cards or Cash
Season Pass – $80
Camping – $12 per night
Boat Launch – $8 per day
Day Use  – $5 per day
Walk In – $2 per day
Slip Rental – $450/year
Check the forecast
Make sure it's not snowing first, unless you're into ice fishing...
Partly Cloudy

Sunshine and clouds mixed. High 61F. Winds W at 5 to 10 mph.

Partly Cloudy

Partly cloudy. High around 60F. Winds NW at 10 to 15 mph.

Partly Cloudy

Intervals of clouds and sunshine. High 62F. Winds NW at 10 to 20 mph.

Clear

Mostly sunny skies. High around 65F. Winds NNW at 10 to 15 mph.

Clear

Sunny. High 72F. Winds W at 5 to 10 mph.
How to get here
Just off the freeway in the north-east corner of Utah Lake
4400 W. Vineyard Road Orem, Utah 84058 (opens in google maps)
From SLC:  Head south on I-15; turn off Pleasant Grove Blvd. exit and turn right towards Lake; turn at first left and that road will take you directly to Marina.  
From South (BYU/UVU, Provo, Orem etc)
Three options:  Take University Parkway and go past UVU/Freeway and reach Geneva Rd. Turn right heading north till come to 400 South Orem.  Turn left on 400 South Orem and then immediate next right onto Vineyard Rd.  Vineyard Rd curves (briefly named Gammon Rd) for 2.8 miles taking you directly to marina.
Second option:  Take 800 North Orem over freeway bridge and then take first left onto 400 North in Vineyard and then next right onto Vineyard Rd. that curves for 2 miles taking you to marina.
Third option:  Take Geneva Rd. hearing north till you get to 200 South Lindon.  Turn left and go to T in road and turn left and it is only .5 miles from there to Marina
click the map below to view a road map with routes from north and south I-15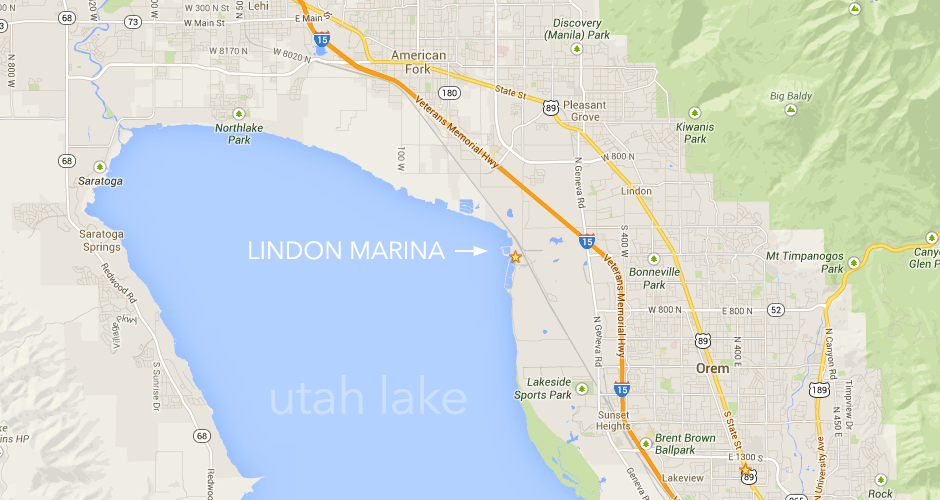 We're here to help
Call for more information or to make reservations